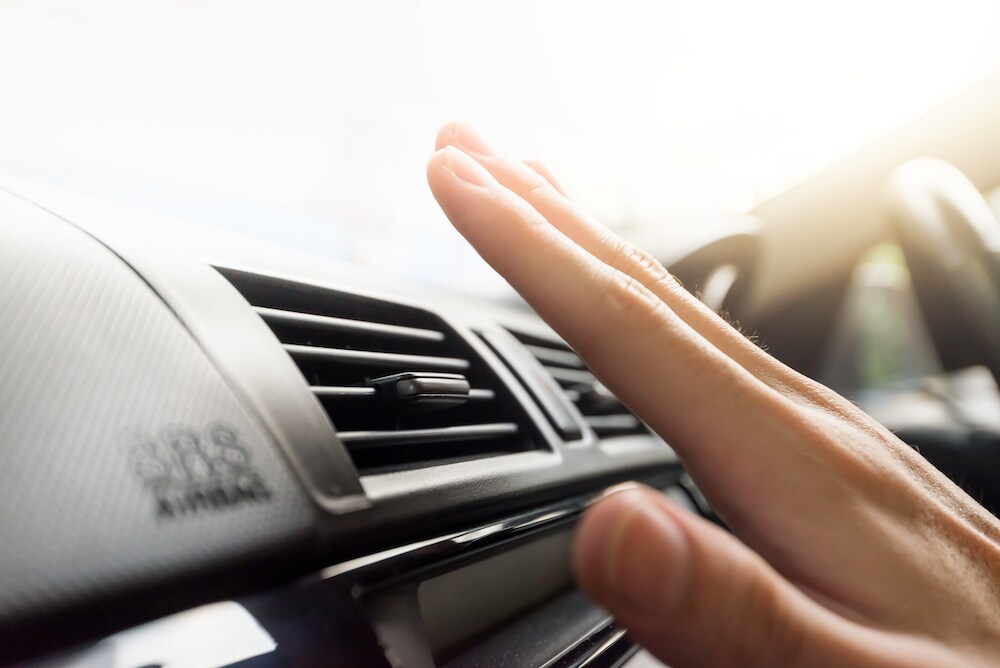 If your vehicle's A/C unit isn't pumping cool enough air or stops working altogether, our Watseka service center is here to help. Dralle Chevrolet Buick GMC is proud to offer top-notch automotive service to our community, from auto air conditioning repair to oil changes and tire rotations. 
Don't get stuck with a broken air conditioning unit on a scorching hot day - visit our Watseka service center for A/C evaluation, services and repairs. 
Why Isn't My Car A/C Cold Anymore?
It is not uncommon for your air conditioning units to break down over time, as repeated use can be stressful especially on an older car. Our certified technicians can evaluate your A/C unit to diagnose any issues, returning your A/C unit to peak performance in no time.
Technically speaking, your A/C unit should be able to reduce the air in your vehicle by a minimum of 40 degrees. Vehicles with older or overused air units can cause the refrigerant in the air conditioning systems to leak, which leads to a lack of cool airflow in your cabin.
In more serious cases, the refrigerant leak may cause further damage to your vehicle's evaporator or compressor, which could be a whole new headache altogether. In order to prevent any compounding issues, be sure to schedule a trip to our Watseka service center and take care of your ailing A/C as soon as possible. 
Schedule A/C Repair Service Near Watseka Today
If you're having issues with your A/C unit, schedule a service appointment with us at our service center near Watseka. If you have any questions about your vehicle's air conditioning or any other parts that may require service and repairs, be sure to contact us at Dralle Chevrolet Buick GMC.